Your Source for Luxury Vinyl Flooring in Florence, KY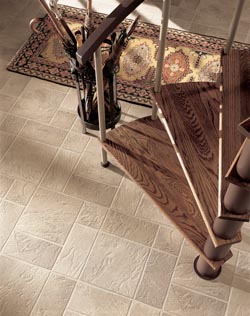 Update your home with beautiful new luxury vinyl flooring in Florence, KY. At Buddy's Flooring America, we offer a number of excellent luxury vinyl options for you to choose for your home renovation project, including vinyl planks.
Vinyl planks, or LVP, are designed to mimic the look and feel of hardwood while providing the exceptional resilience and cost-effectiveness of luxury vinyl. This way, you can easily add the timeless and majestic look of natural-wood to any room. Visit our showroom to explore our selection of LVP and let our team help you find the perfect new surfaces for your home.


Unrivaled Resilience and Comfort
Trying to keep your floors in pristine condition can be very difficult, especially with young children or pets. However, with the resilient flooring choice of luxury vinyl, you will have a much simpler time maintaining your home. LVP is easy to keep clean, with many spills and messes quickly wiping away. Vinyl is also hard to scratch and stain, and it will retain its beautiful appearance for many years.
Additionally, LVP provides exceptional moisture protection for your floors. This makes it ideal in bathrooms and laundry rooms, letting you add the appearance of wood to these spaces without worry of your floor warping. The water-resistance of luxury vinyl also helps to prevent mold and mildew from forming in your home. This helps protect your family's health and improves the air quality in your home.
Luxury vinyl plank flooring is also soft to walk on and provides excellent noise reduction for your home. This makes it ideal for bedrooms and living areas, where quiet and comfort are the most important.


Beautiful Designs
At our showroom, we offer LVP flooring in a variety of colors, shapes, sizes, and patterns. By providing so many options for your flooring, you will easily be able to find the solution that fits perfectly with your current or planned interior décor.
If you are unsure of what design aesthetic you want for your home, then our team is here to help. Our skilled designers will work with you to determine your design goals and will provide advice on what style of a luxury vinyl plank or other flooring option would work best in your home. This way, you know that your new surface solution will look amazing. To learn more about our design services or to discuss your flooring project with our team, visit our showroom.

Contact us when you are looking for beautiful LVP or other flooring solutions for your home. We proudly serve Florence, KY, and surrounding areas.