Long-Lasting and Attractive Waterproof Floors in Florence, KY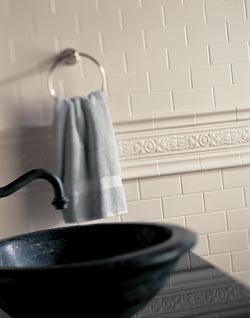 Are you searching for floors that resist water damage? How about flooring products that are completely waterproof? Stop by Buddy's Flooring America for durable, stylish, and waterproof floors. In Florence, KY, we carry a wide selection of vinyl floors that are really waterproof -- from top to bottom. That means no matter how wet they get, they'll never warps or rot. Come to our flooring showroom for a wide selection of attractive waterproof flooring.
Whether you want to install new floors in your bathroom or in the kitchen, you'll find our advanced products can handle all degrees of moisture. Visit us to learn more about our durable, appealing, and affordable waterproof floors for your active family.


Easy Maintenance of Waterproof Vinyl Flooring
Maintaining your floors can sometimes be a daily chore, especially if you have ones that are not waterproof. If your room -- your kitchen, bathroom, laundry room, or entryway --is prone to moisture, then you'll worry about spills and water damage as well. Make everything easier and less stressful with waterproof vinyl flooring and waterproof luxury vinyl planks. They'll look beautiful, and you won't ever have to worry about water damage. Vinyl is a strong yet attractive flooring material that holds up to heavy use and moisture.


Is It Really Waterproof?
Yes. It is! Some stores may advertise that a floor is waterproof, but it's really only water-resistant. We offer those as well. However, our waterproof floors are manufactured using multiple layers of durable materials that are impervious to water. Spilled drinks, pet accidents, or other kinds of liquids are no threat to our floors. You can trust that your new floor will stay stunning for years to come.
Because our products have waterproof cores, they will not rot, deteriorate, or expand. They prevent liquids from penetrating the subfloor. If they get dirty or water spills on them, simply sweep or mop up the mess. All of our waterproof flooring products hold up well under heavy foot traffic too, and they are perfect for busy households. At our store, we have a wide assortment of products that fit our customers' needs and design preferences.


Dependable Flooring Installation
After going through the selection process for your new floors, count on our team to finish your flooring project for you. Our experienced contractors are available to perform a full water-resistant flooring installation in any room. No matter how large or small the job is, we have the tools and capabilities to complete our services correctly. We focus on the details to deliver a top-quality result for each of our customers.

Contact us if you have questions about our stylish and state-of-the-art waterproof floors. We proudly serve customers throughout Florence, KY, and the surrounding areas.